"Bravo Zulu" or "BZ" for short, is a common term heard throughout the military originating from the Allied Signals Book (ATP1). It means "well done" in reference to performance or the successful completion of a mission/operation. It's the first thing a service member hears upon graduating basic training and is heard throughout their military career. At TeamPeople, we have dozens of US Military veterans and reservists on our team fulfilling a variety of positions from producers, editors, engineers to leading highly technical on-site teams. Our veterans are a valuable asset to our team and we are committed to their success.
TeamPeople recently joined forces with the Consumer Technology Association (CTA) as a member of their 21st Century Workforce Council. The council focuses on addressing the nation's critical skills gap and creating a high-skilled workforce specifically in the tech sector. One of the council's larger initiatives is to help veterans find meaningful jobs. CTA sponsored the development of U.S. Tech Vets (https://www.ustechvets.org/), an industry career portal powered by Monster.com and Military.com that connects veterans with open positions from over 3,200 tech companies. U.S. Tech Vets provides resources to help veterans translate their skills, write an impactful resume and prepare for interviews with civilian hiring managers. The portal was developed in partnership with CTA and the Northern Virginia Technology Council (NVTC) to help tech companies access a valuable untapped resource of talent. With exposure to cutting-edge tech, diverse training, experience, skill-sets and ideas, veterans offer a great deal to tech companies trying to close the skills-gap.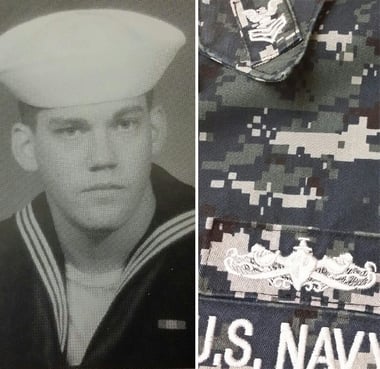 As a veteran myself, I've experienced the struggles with transitioning from the Military to the civilian workforce first hand. I left home at the age of 18, 30 days after graduating high school, to attend basic training. The first year of my Naval career was filled with highly technical electronic, telephony and television training earning me enough credits to receive an associate degree. It was demanding, fast paced and extremely interesting. My first duty station was a missile guided cruiser based out of Norfolk, Virginia. Within the first two years onboard I was responsible for a shop of 5 personnel and over $14 million worth of highly technical gear, all before the age of 21. The military teaches responsibility, drive, and the dedication to complete the mission. It encourages continual learning and to stay at the top of your craft. There's continual stress on the importance of leadership, not management. As a leader, your team's success is your success and their failures are ultimately your failures. These valuable traits are instilled from the moment a service member places their feet on the yellow footprints at basic training all the way to separation/retirement.
These skills are what makes a veteran vital to the success of TeamPeople. TeamPeople is committed to working with the CTA, and other organizations, to help bridge the labor gaps for veterans entering the workforce. To provide them with the understanding of how their highly technical training may not align with exactly what they were doing in the military, but to something equally as technical in the civilian workforce. Lastly, the mission never stops. There's always a mission to complete, a team to lead and team members to mentor. Our veterans are our, and so many others, driving force to complete our mission.
From all of us at TeamPeople and System One, we thank those veterans who have gone before us, those who are currently serving and those who are yet to step foot onto the yellow footprints at basic training. Thank you and Bravo Zulu.