CASE STUDY
operational cost savings in the millions
hold on to your piggy banks...
An inter-governmental organization that promotes worldwide cooperation in maintaining international peace, security, and human rights came to TeamPeople with a unique opportunity to help advance the way the world communicates. TeamPeople delivered, with savings in the millions.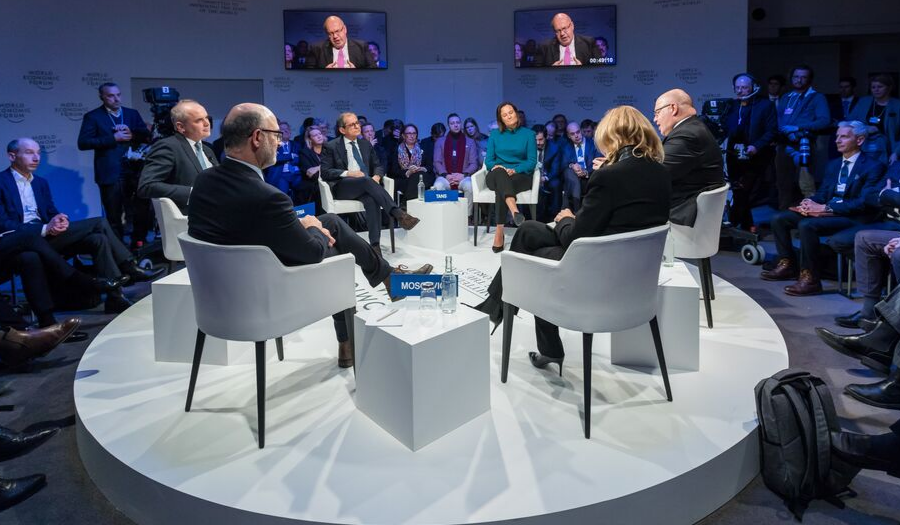 Service Type
Consulting, Managed Services
Industry
Government
Location
NYC, NY
Deliverables
AV/IT Media, Technology Consulting, Integrations
12,600
meetings/year
while maintaining over 200 meeting rooms and auditorium spaces.
3,950
teleconferences
each year with international leaders from across the globe.
$10M+
in savings
annually with TeamPeople's managed staffing model and tech recommendations.
The Challenge
An inter-governmental organization came to TeamPeople with a unique opportunity to help advance the way the world communicates. The organization was operating as it always had with manual processes and cumbersome tasks that required significant staff on hand. By submitting a Request for Proposal (RFP), the organization challenged TeamPeople to come up with a staffing model that would transition the current workforce from decades-old production equipment and techniques to a world-class model of 21st-century capabilities and efficiencies. The consultation needed to incorporate an assessment and integration of new technology, an evaluation of the staff and their current positions, and a freelance strategy for the semi-annual meetings that have international exposure.
The SOLUTION
Before making any recommendations, our team needs to have a true understanding of the processes in place and the pitfalls of the current operation. We organized several meetings with various department leaders and staff and then put our heads together to construct the ideal plan that covered technology integrations, staffing evaluations, and a freelance strategy. Our team consulted the client with a Managed Service staffing plan designed to deliver a right-size/right-skills workforce managed for success. The model designed had a core team of full- and part-time employees, that would manage and maintain the regular day-to-day workload, with a freelance roster to provide surge support for various events.

TeamPeople won the contract and once engaged, the 60 to 90 day transition period outlined in the RFP became a 21-day sprint to take over operations from a departing contractor.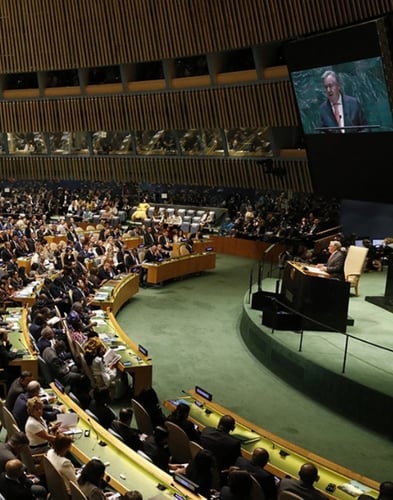 The Results
In order to make the transition a seamless experience, TeamPeople placed a 6-person transition team on-site in New York City near the organization's headquarters. The team processed nearly 200 applications from initial phone screens to in-person interviews and then for those selected, on-boarding and training. We ultimately made our launch date with a combined staff of full-time and part-time employees. During the following two months, additional full-time staff was added until the appropriate mix of full and part-time staff was achieved.


Technology
After careful vetting and assessment, new technologies such as SmartPro® and a video asset management system were integrated into everyday workflows.
OPTIMIZED STAFFING MODEL
Today, this facility operates with roughly half the number of technicians that were utilized under the former contractor.
COST SAVINGS
As we rolled out our managed services plan, we ensured a seamless transition into modern capabilities and efficiencies for our client. In doing so, we allowed them to cut annual costs by the tens of millions.
TEAM OUTPUT
The team manages over 200 rooms and auditorium spaces within the facilities and handles over 8,000 events annually with video production and AV services.
After emerging from the initial rush, TeamPeople continued its focus on staff development and training to ensure reliable and cost-efficient daily operations. In working closely with our client throughout the process, we have successfully transitioned decades-old thinking and processes to take full advantage of a state-of-the-art facility with an innovative mindset.
Interested in more?
Check out some of our other project highlights
Managing Compliance
CASE STUDY
Ready to take your team to the next level?
Let's start the conversation!