CASE STUDY
COMPLIANCE IN A FLEXIBLE & SCALABLE WORKFORCE
After connecting with another TeamPeople client at a Communications Media Management Association (CMMA) event, one of the country's largest insurance companies came to TeamPeople with a workforce consulting project. Now, they are compliant and exceeding in all areas of performance.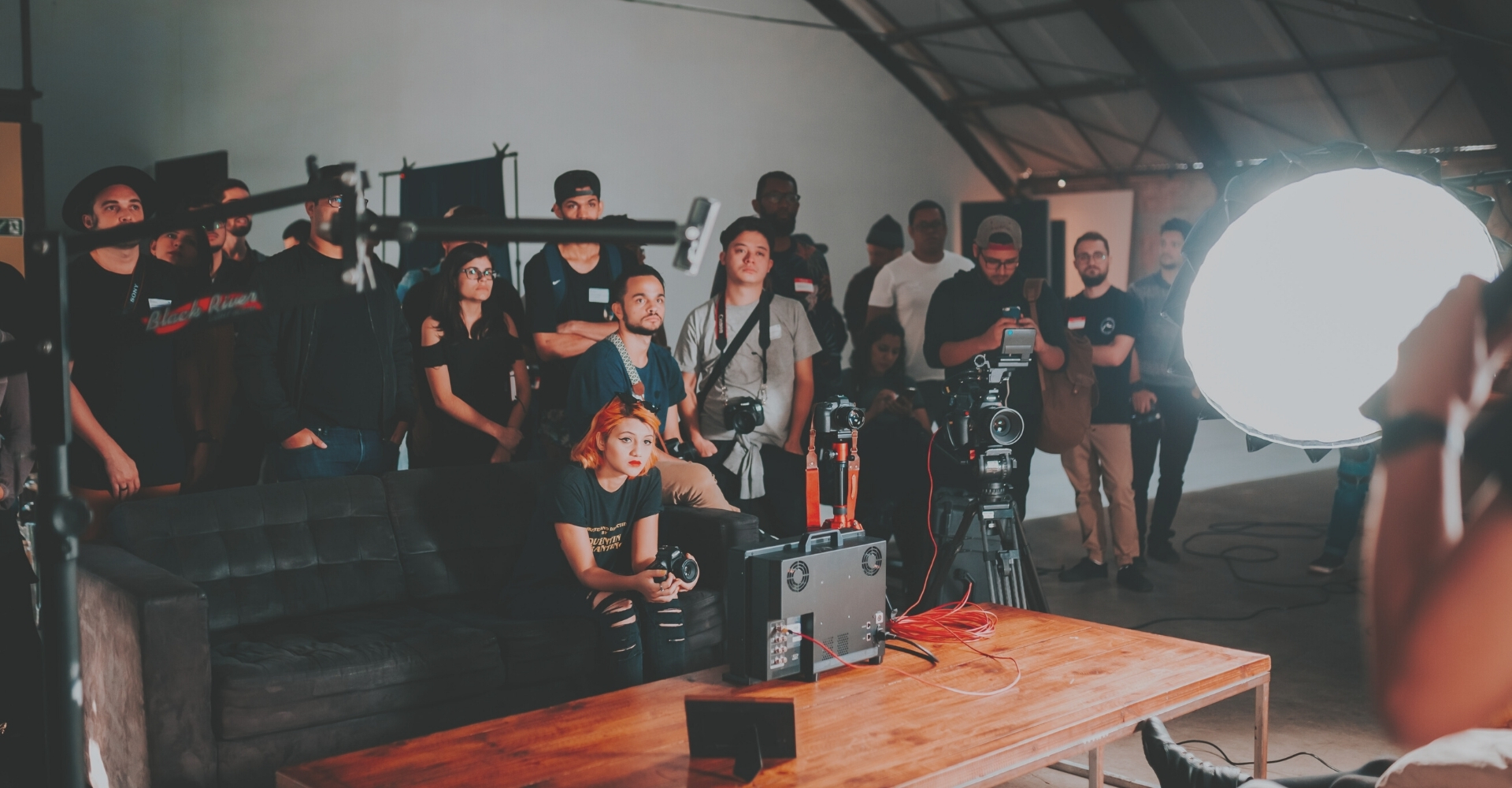 Service Type
Consulting, Managed Services
Industry
Insurance
Location
Chicago, IL
Deliverables
Maintain compliance, streamline workflows, scalable support
82%
volume increase
in projects during the first three years of TeamPeople management.
$50-75K
Saved Annually
through new and innovative processes and strategic technology integrations.
1,400+
projects
completed in the first two months of TeamPeople's management.
The Challenge
The first priority was that the Multimedia Department needed to maintain compliance with Internal Revenue Service (IRS) and Department of Labor (DOL) requirements. The process in place was inefficient and led to frequent hiring delays while creating questions of proper employee classification. In addition to legal consultation, the Multimedia Department wanted to examine their internal workflows to improve project efficiency, quality control and expand their services to other departments in the company as a whole.
The SOLUTION
TeamPeople visited the facility and met with both management and contingent workers in order to fully understand the situation at hand. Our experience working with comparable multimedia departments led to the mutual conclusion that a Managed Services staffing model was needed in order to maintain compliance and streamline the current workflows. This would create a core team of full- and part-time employees supplemented with a scalable roster of freelance talent. This roster would serve as a cost-efficient option for surge support, maintain project quality, and avoid employee burnout.
The Managed Services model would allow the Multimedia Department's senior management team to more keenly focus on content, brand building, quality control, and the provisioning of additional services to the organization. At the same time, questions related to employment laws and co-employment risk could be handled through TeamPeople's legal and human resources experts.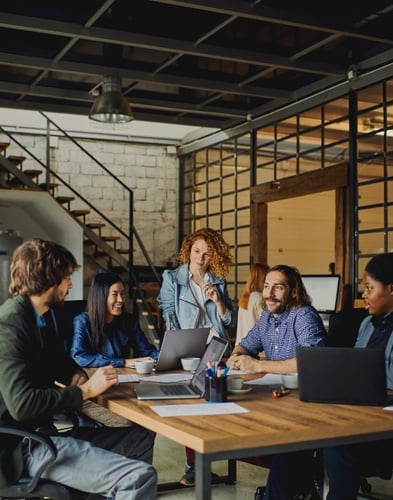 The Results
The implementation resulted in operational improvements, streamlined workflows, and a scalable workforce. The Multimedia Department now has a solid, core team that receives regular training opportunities on new skills and equipment. The quality of work is at an all-time high and new processes allow for the ability to schedule same-day events, reduces set-up and strike expenses, monitor equipment rentals and inventory, and regularly work with the clients to cut actual dollars spent. The combination of new people, processes, and technology has led to the Department reaching even greater levels of success while being fully compliant with IRS and DOL requirements.
GLOBAL REACH
In a few months time, 185 enterprise wide live streams were produced, reaching audiences in Canada, Ireland and India
DIGITAL GROWTH
In the first two months, the team completed over 400 projects totaling over 1,400 digital media deliverables.
INNOVATION
$50,000-75,000 have been saved annually through new, innovative processes and technology integrations.
SUCCESS
The Multimedia Department's success has prompted other business units to restructure and as of 2019, TeamPeople is servicing all 21 business units across the company, up from the initial 15 units.
In fact, the team is doing so well, the TeamPeople team has taken on projects that the client's marketing department was previously outsourcing to high-end agencies. Now that's what we call game-changing!
Interested in more?
Check out some of our other project highlights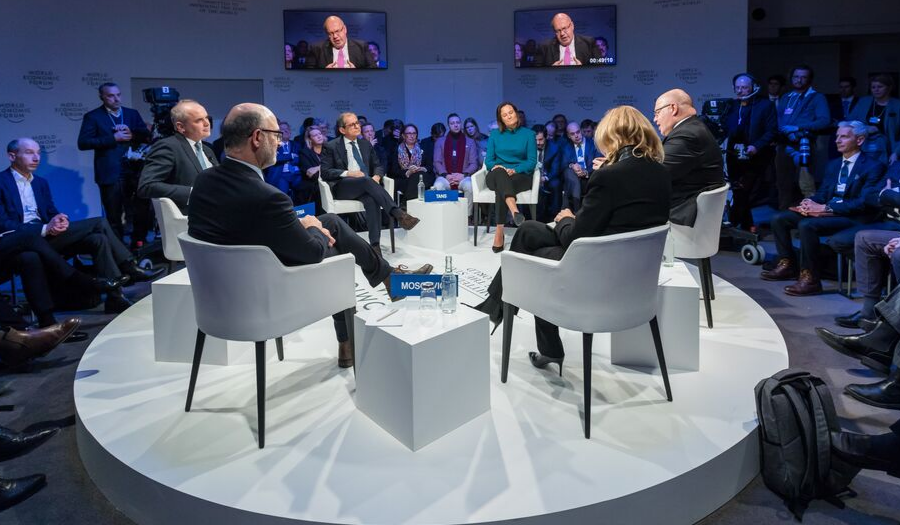 Cost Savings in the Millions
CASE STUDY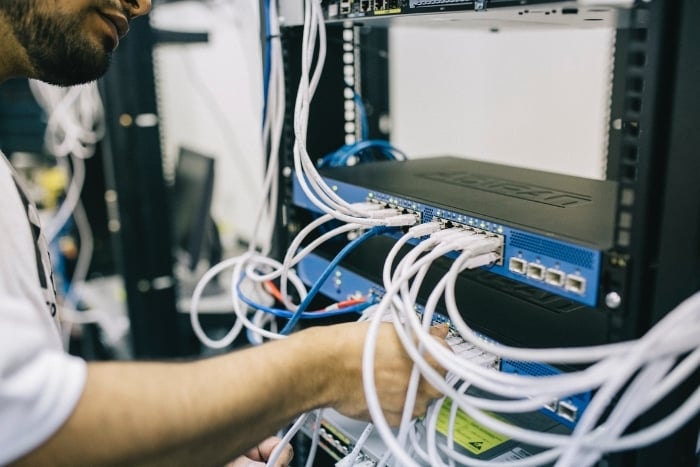 Facility & Tech Integrations
CASE STUDY
Ready to take your team to the next level?
Let's start the conversation!